San Juan Island Bike Tours
"Bicycles are the indicator species of a community, like shellfish in a bay." Martin Scott
Join us on a private guided bike tour on San Juan Island. Offered daily May to October. Reserve a bike tour for your group to enjoy cycling scenic island roads. Great for groups of all sizes and ages. Consider an active adventure for your anniversary, wedding party, or family reunion. We can also customize bike tours to fit your group. Including hiking, interpretation, and other adventures in nature. Bikes and equipment available for every age from baby seats to electric assist bikes.
Book Online Now
Island Classic Bike Tour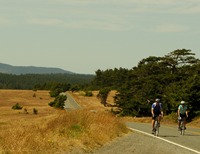 Eagle Cove
American Camp
South Beach
False Bay
Lime Kiln SP
Lavender Farm
SAN JUAN ISLAND BIKE TOURS animate the island with interesting facts about history, nature, and local life. Firstly, we provide high quality hybrid, electric assist (ebike), or road bikes. Secondly, our guides are professional, knowledgeable, and fun. Moreover, we are passionate about enriching experiences through active adventure.
4-5 hours, 30 miles
Covers Southern & Western San Juan Island
INCLUDES HYBRID BIKE, SNACKS & DRINKS, & HEALTHY PICNIC LUNCH
$165
Book Online Now
Natural History & Tide Pools Bike Tour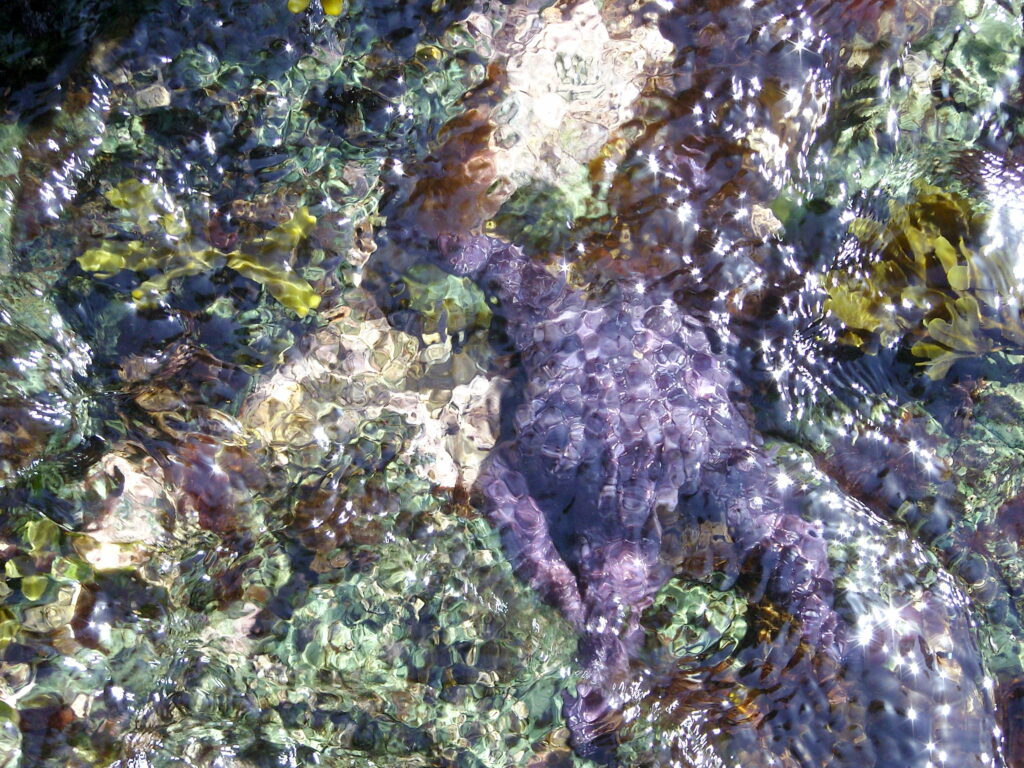 Eagle Cove
American Camp
South Beach
False Bay
SAN JUAN ISLAND IS A TREASURE of ecological wonders as a result of a unique geological past. During our natural history & tide pools tour we will reveal the events that shaped this landscape. During our family friendly tour we'll combine a scenic bike ride with the discovery of natural wonders along the shoreline. Likewise, time off the bike is spent beach combing and learning about the unique inter-tidal area revealed at low tide.
Preferred departure in the afternoon (3:00 PM) to coordinate with summer low tides. On this bike tour you'll learn about the natural history of San Juan Island. Including beach combing and learning about unique habitats.
3-4 hours, 15 miles
Covers Southern San Juan Island
INCLUDES HYBRID BIKE, SNACKS & DRINKS
$150
Cycle Shellfish Bike Tour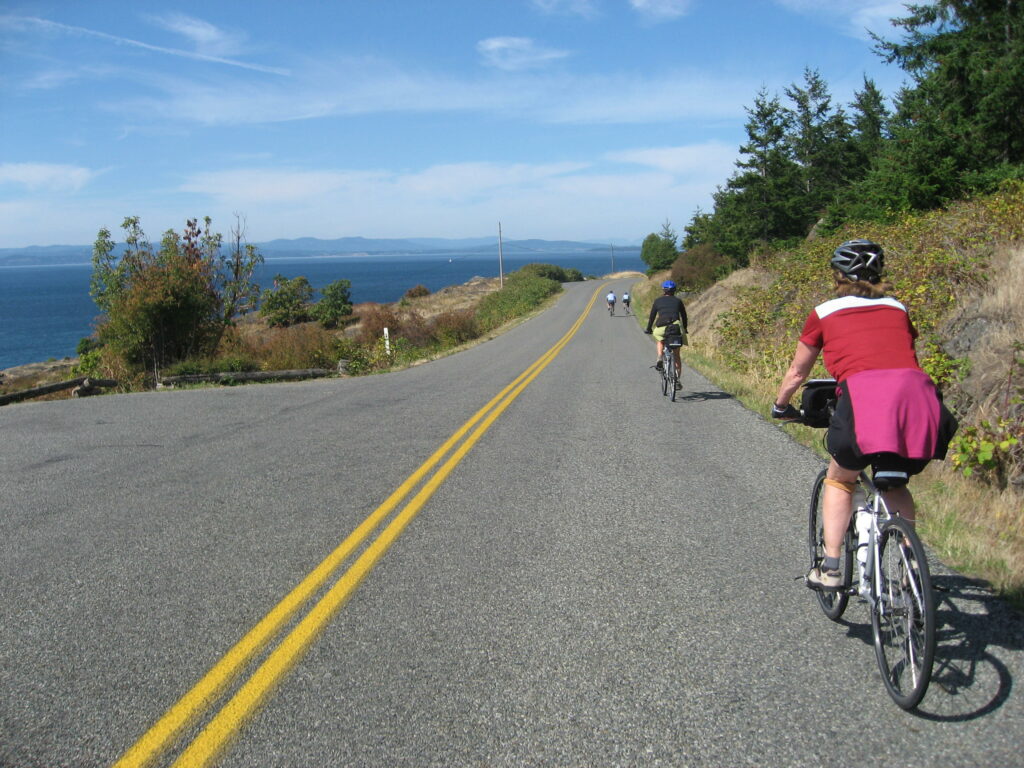 Roche Harbor
Westcott Bay Shellfish
English Camp
San Juan Vineyard
IMBIBE LOCAL on our Cycle Shellfish Tour. Above all, this tour combines the seaside sights and tastes of San Juan Island. As a result, you have an opportunity to actively engage with the landscape. Firstly, this tour will introduce you to a peaceful rural pastoral setting bordered by forest as you cycle toward northern San Juan Island. Secondly, it will introduce you to the historic harbors that have shaped its industry and growth. During, the tour you will get a taste of local delights from cider, shellfish, and wine. For instance, we will pass the orchard growing the apples to create Westcott Bay Cider (tastings available on Saturday) , eat local shellfish at Westcott Bay Shellfish, and after that enjoy a wine tasting at San Juan Vineyard.
4 hours, 25 miles
Covers Northern San Juan Island
INCLUDES HYBRID BIKE, VAN SUPPORT, SNACKS, DRINKS, OYSTER & WINE TASTING.
$180
TESTIMONIALS
"Very well organized; I didn't have to worry about anything. Extremely friendly and attentive staff. Great bikes. A -1 experience! "
" Our guide was knowable, flexible and extremely accommodating, meeting the needs and abilities of our group to a "T". "
"We had originally planned to cycle on our own, but we were so glad we had Thomas as a guide: We noticed so many more things than we would have on our own. He tailored the details of the trip to match our desires and abilities, making the day both relaxed and enjoyable. "